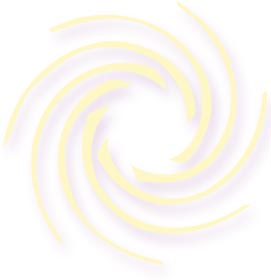 GENERAL TERMS & CONDITIONS - DJERBA
Célivacances Djerba offers you the opportunity to spend your holiday on the island of Djerba in a comfortable villa made up of fully furnished large apartments. During your stay the accommodation will be exclusively inhabited by singles within the same age group, either single-parent families with their children (single-parent family stays), or by singles without children, according to the type of holiday booked. The idea is to offer an opportunity for singles to spend holidays with each other without being surrounded by families and couples, in a place which is exclusively dedicated to singles; unlike the usual hotel alternative. At least one supervisor will be present during each holiday, regardless of the number of guests. Célivacances Djerba tries hard to meet its customers' every need according to the information they have provided (and tries as far as possible to allocate people to each apartment whose age range is within 15 years of each other). Célivacances Djerba is located close to the sea and its fine sandy beaches. All leisure activities are easily accessible and shops are nearby!
Company information
Company: Céllivacances Djerba - Adress of the head office of the company: Zone Touristique 4180 MIDOUN - Tunisie - Limited Liability Company capital of 1000.00 TND - Code APE 131 (main activity code of the company ) - Siret N° 2008MDD348 (Employer Id Number) - RC Médédine - Agrément 10594011N - International VAT No. TN 1059401/N/A/M/0000
Description of the place
The large modern villa is furnished in a traditionally Tunisian style. Some of the rooms are air-conditioned, while others are equipped with fans. There is a pool + an outdoor shower + sun loungers. The villa comprises: 4 fitted kitchens/kitchenettes (gas cooker, sink, table, chairs, cupboards) with areas of approx. 10m2m2, 9m2, 5.3m2 and 9.5m2; 4 living rooms furnished with features such as TV, satellite receiver, coffee table, sofas and armchairs - the areas of the living rooms are approx. 21.45m2, 10.50m2, 13.3m2, 20.50m2; 7 bedrooms of approx. 14.50m2, 12.50m2, 16.30m2, 12.60m2, 8.55m2 furnished with either 2 or 3 single beds and a wardrobe; 5 shower/bathrooms; 5 WCs; a balcony on the 1st floor and a patio area on the ground-floor that leads onto the magnificent garden that surrounds the villa, and is enclosed.
Bed linen is provided, but you will need to bring your own bath towel sets, flannels, etc.
The housecleaning is done every day.
All the facilities and equipment are kept in perfect working order.
Location: in the Midoun's tourist area: 500 metres away from the beaches, and just a few meters away from the shops, including car rental, grocers, tobacconists, doctor's surgery, bar, nightclub, casino, police station. It is about 14 km away from the capital city of the island, Houmt Souk, and about 25 km away from Djerba Zarzis airport.
Full board
A varied breakfast will be provided by Célivacances Djerba. Lunch and dinner (including mineral water) will be served to Célivacances holiday makers at set times in a partner restaurant located near the villa. It will not be possible to dine in the restaurant alone, unless you are not taking part in an activity that includes a meal. The 1st day welcoming pre-diner drink is served without alcohol in accordance with local laws. No other drinks are included, except for during certain activities. Some meals will be served elsewhere, for example: during the day on the pink flamingo island; the picnic while exploring the island on a Buggy; and the day in Matmata. Within the framework of Célivacances Djerba's original and friendly concept, flatmates will set their breakfast table themselves and will organise the washing up together. The welcoming pre-dinner drinks, breakfast, lunch and diner meals are all included in the full board (the last meal is the breakfast on the departure day of your stay). Any additional meals, or substitution meals, that you have (in another restaurant, ice creams, etc.) will be at your own expense. No refunds for missed meals will be given. All additional costs incurred will be invoiced at the end of the holiday. It is also possible to book a half-board holiday, or an accommodation-only holiday, in which case you must provide your own food: only diners are included with half-board. People who have special dietary requirements must to inform us at least 7 days before their arrival in order to allow Célivacances Djerba to do its best to adapt meals, or to get substitute products. Depending on the products (importation) and their quantities, an extra fee of about 10 € per meal could be required.
Arrival - Departure - Transport
Each customer has to organize their own flights to and from Djerba/ Zarzis airport. Needless to say Célivacances.com can suggest online flight booking websites enabling you to book your flights. Customers can arrive up to 48h before or after their planned holiday dates in order to take advantage of the cheapest flights. Customers must inform Célivacances of their flight number, the airline, the date, and the time of their arrival and departure, in order to allow Célivacances Djerba to organize their transfers. You must provide us with this information at least 7 days prior your arrival, else Célivacances Djerba will not be held responsible for the non-transfer of the customer from the airport to the accommodation. The transfers, accommodation, organized activities, and meals are included in the price of your Célivacances Djerba holiday. Other activities and/or transport organised by the customer is at the customer's own expense. Several vehicle rental solutions will be available on site from partner companies giving you preferential rates for cars, scooters, taxis, horse-drawn carriages, etc. At certain times a horse-drawn carriage will be supplied by Célivacances Djerba to transport customers to the beach and the restaurant. It is the customer's responsibility to organise their own holiday insurance (flight, accident, repatriation, death) if they require it. We advise each customer to check the date and the validity of passports, etc; these will also need to be shown on arrival at the villa in order for the residence registration documentation to be completed (a compulsory local requirement).
Activities
All the evening activities during your stay are included in the price and are automatically booked, planned and paid for on your behalf, except for some activities such as casinos, drinks in nightclubs, camel rides in the desert, that is to say in places where you would spend your own money. Any activities you do not participate in cannot be reimbursed. The range of "E" activities will be organised amongst the singles themselves, along with the help of Célivcacances Djerba, (eg: window shopping, pool, beach, visits to the capital city, etc.). The establishment will plan, reserve and pay for activities involving leisure partners on behalf of the customer, according to the holiday they have booked. With regards to the activities, Célivacances Djerba will transport and accompany all its customers to their partner's leisure facilities. The number and the nature of the activities depend on the type of holiday chosen. Customers must confirm their chosen activities on the day of arrival, at the very latest. A notice board will be visible in the reception area outlining the daily activities, and who will be taking part. The establishment cannot be held responsible for partially or totally cancelled or postponed activities due to unforeseen circumstances (for example, parascending). Indeed, for safety reasons and with practical comfort in mind there are a few reasons why events may be cancelled, for example, unfavourable weather conditions; technical problems, restricted flying, and any force majeure. The choice and the activities available depend on the number of places that are available, minimal numbers and seasonal variation. In the event of a cancellation of an activity by Célivacances Djerba, Célivacances Djerba would try hard to suggest an alternative. The activities are insured by the service providers' insurance, with any exceptions noted next to the activities on the notice board in the reception area, such as visits to Midoun or Houmt Souk, the casino, etc.; in these cases, the group/participant will be responsible for their own insurance cover, and in no way can Céivacances Djerba be liable (for example: swimming in the pool, rides, at the beach, etc.) Parents are responsible for taking care of their children during all the single-parent family stays, and the same is true during the activities. Each participant is responsible for checking that they have no medical contra indications against any activities they choose to undertake. For safety reasons it is strictly forbidden to dive into the pool.
Use of amenities and facilities
Singles will be sharing the villa with other singles. Singles will be allocated to the individual apartments according to their number and age bracket; therefore, people from different age-brackets might be in the same apartment during their stay and this apartment could also be occupied by different age-brackets during other stays. Guests are at liberty to meet guests staying in the other apartments. Célivacances Djerba will assign bedrooms; although special rooms can be booked 7 days prior to the beginning of the stay, depending on availability, for an extra fee of approx. 35 €/ night. Célivacances Djerba reserves the right to refuse entry to any of their customers on arrival, or during their stay, if they do not fit the description on the booking contract (single, age, male, female, etc.), or if the customer's behaviour could cause harm to their flatmates (being a nuisance, causing damage, intolerance, aggressiveness, etc. to their flatmates or the team). Therefore, Célivacances Djerba reserves the right to put an end to a participant's stay without any advance warning, compensation or refund. The cleaning and personal hygiene products (washing-up liquid, sponges, toilet paper, air freshener, liquid soap, tea towels) are supplied by Célivacaces Djerba in sufficient quantities for your stay. Any extras must be paid for by the customer. The customer is responsible to pay the replacement value of any damages or breakages incurred, by the end of their stay. Guests can have important documents placed in the villa's safe deposit box free of charge. Célivacances Djerba cannot be responsible for any imbalance in the male to female ratio of its customers. The same is true for the age-brackets; Célivacances Djerba does its best to organize their customers' stay according to their wishes with regards to the age of their flatmates, but Célivacances Djerba cannot be held responsible for the distribution of sexes and age range. The rental agreement cannot pass onto others who do not have a direct rental contract with Célivacances Djerba. We strongly advise you not to drink the tap water, but to drink instead bottled water. It is strictly forbidden to host people in the residence who do not have a booking contract with Célivacances Djerba.
Pets
Out of respect to the other flatmates (allergy, nuisance, etc.), animals are strictly forbidden in the villa. The presence of any pets will lead to an immediate breach and termination of contract, without any recourse to refund or compensation.
Specific terms and conditions
Under no circumstances can Célivacances Djerba be compared to a dating agency. Its goal is not to help its customers to find quality partners, even if the company has matched many happy couples. Célivacances Djerba is open all year long, and there is no minimum number of guests required in order for the holiday to take place. Any curtailed stay or unused services will not be reimbursed. Under no circumstances can Célivacances Djerba be held liable for indirect damages suffered by the customer, such as unhappiness due to their dissatisfaction. Célivacances Djerba cannot be held responsible for partial or non fulfilment of the contract when it is the fault of the customer, or due to unpredictable or insurmountable problems, or due to people with no bearing on the foreseen services provided in the contract, or in the event of "force majeure". 'Force majeur' includes, in addition to events that are usually accepted by case law courts and French tribunals, unforeseen cases of: partial or total strikes (internal or external to the company), bad weather, interruptions of transport and supply (whatever the reasons), earthquakes, fire, storms, flood, water damage, by order of the government, or other disasters. Célivacances Djerba accepts no liability for any damages, theft, loss of suitcases, personal belongings, purchases or other goods that the customer purchased or acquired. Célivacances France's mission is solely to inform Célivacances Djerba customers and convey information provided by Célivacances Djerba on the website Célivacances.com. Under no circumstances can Célivacances France be considered the travel agency or a tour operator representing Célivacances Djerba holidays. Both companies are independent. Célivacances France cannot be held responsible for Célivacances Djerba holidays. Images and technical details on the website are not contractual.
Payment terms
By booking their stay, each client has agreed to the general terms and conditions. The information conveyed on the website and the other means of communication can be subject to amendments. Taxes are included in the price. Flights, additional activities outside of the program, and all other personal spending incurred during the holiday are NOT included in the price (window-shopping, casino, etc.). Célivacances Djerba reserves the right to change its fees, schedules and programs throughout the year. Nevertheless, any booking contract that has been confirmed (payment made) before the increase/decrease of fees will not be subject to any change of fees. With practicality in mind and to help the customer save money (non-European postal and telephone costs), Célivacances France presents Célivacances Djerba to customers through its own website, and centralizes the booking system from its French address ( Célivacances, 12 rue de la motte, 17260 Saint André de Lidon - France), and Célivacances France will attempt to rectify any possible errors (incomplete information, missing payment, signatures, etc.) in order to ensure the customer receives the best value possible. Célivacances France cannot be held responsible for any reason for Célivacances Djerba. The booking will be completed as soon as Célivacances France have received the full booking contract, signed on each page, completed on page 2, and confirmed through the payment of the deposit to Célivacances Djerba. The final payment needs to be made on the day of arrival, at the latest, and immediately given to the Célivacances Djerba manager. The accepted means of payment are:
Bank cheques or postal orders made payable to Célivacances : these need to be sent at least 30 days before your stay
Cashier's cheque
International order made payable to Célivacances : these need to be put in place at least 30 days before your stay
credit transfer : these need to be put in place at least 30 days before your stay
Cash : this can be used anytime up to your arrival.


In the event of unpaid amounts to Célivacances Djerba within the given times above your booking will be considered as cancelled, and we will not be held responsible for reminding you to make the payment. If the balance on payment has not been made in total by the first day of your stay, access to the villa will be refused. No compensations or refund of the paid deposits can be made. At certain times, Célivacances Djerba can advertise holidays at preferential rates; however, the usual fees can be reapplied at anytime. Célivacances Djerba will not refund any difference in price. Célivacances Djerba gift vouchers, credits or discounts are non-reimbursable. Gift vouchers and credits are valid for 12 months, except where stated otherwise. Célivacance Djerba and Célivancances France companies have their own individual management, and are independent companies. Célivacances Djerba does not accept gift-vouchers and credit notes that are in the name of Célivacances France and vice versa. Please note that Célivacances Djerba requires all payments for additional activities, gifts, etc., be made in cash directly to the Célivacances Djerba manager.
List of helpful phone numbers
Police: 197
Civil welfare: 198
British consulate: tel: (71) 108 700, fax: (71) 108 779 Web Site: British Embassy - Tunisia
Cancellation
Notice of cancellation by the customer must be sent by recorded delivery. The deposit will be retained by Célivacances Djerba, in addition to a €25 administration fee. The remaining amount paid by the customer will be reimbursed within 30 days. V0509.
Settlement of legal disputes
The present general terms and conditions are subject to French law. When selecting a translation strategy for legal texts, the French text prevails over the English one in the case of any discrepancy.