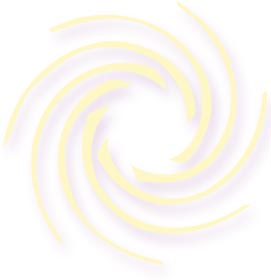 - GENERAL TERMS AND CONDITIONS FOR CELIVACANCES DJERBA : click here for the general terms and conditions for our villa in Djerba
GENERAL TERMS AND CONDITIONS - CHARENTE MARITIME
GENERAL TERMS AND CONDITIONS AND OBLIGITORY REMARKS
Obligitory remarks
(Feel free to request comparison information from any tour operator on services offered, they are obliged to provide this.)
Company information
Limited Liability Company capital of 7,700€ - Code APE 5520Z - Siret 485 339 220 000 17 - RC Saintes - Assurance Professionnelle Générali La Rochelle AH090806
Financial Guarantee CIC Saintes 20061302886 - Habilitation HA017060001 - TVA Int. FR 454 853 392 200 0017 - Enregistrement CNIL n° 1190934
Description of the place
- Holiday cottage D: is a 3 star, duplex, typically Charentaise, approx. 82m2 holiday cottage, and part of an old wine producing farm renovated in 2008. Bedroom for 2 people (approx. 12m2) + bedroom for 3 people (approx. 22m2), shower room, WC, lounge (approx. 27m2) with original fireplace, kitchen (approx. 13m2), patio, views over a courtyard, parking, access to garden and communal, enclosed park.
- Holiday cottage C: Charentaise, approx. 118m2 holiday cottage, originally one of the outbuildings of the farm. Bedroom for 2 people (approx. 10m2) + bedroom for 2 people (approx. 10m2) + bedroom for 4 to 6 people (approx. 26m2) + possible bedroom for 2 people (approx. 10m2), shower room, separate WC, 2nd Shower room, lounge (approx. 16m2) with insert fireplace, storage area (approx. 8m2) with recess for suitcase storage (approx. 1m2), kitchen (approx. 23m2), patio, views over a courtyard, parking, access to garden and communal, enclosed park.
- Holiday cottage B: Charentaise, approx. 91m2 single storey holiday cottage, originally one of the outbuildings of the farm. Bedroom for 4 people (approx. 12m2) + bedroom for 6 people (approx. 18m2), shower room, separate WC, 2nd Shower room, 2nd WC, lounge (approx. 16m2), storage area (approx. 8m2), kitchen (approx. 35m2), patio, views over a courtyard, parking, access to garden and communal, enclosed park.
- Holiday cottage A: Currently being renovated, no noise nuisance.
Enclosed parking. Equipped with: Kitchen: ceramic hob, oven/grill, microwave, washing machine (holiday cottages C and D), dishwasher, electric coffee maker, toaster, fridge-freezer, cookware; Bedrooms: single or bunk beds (90 x 190 cm), bedside table/shelf, storage, duvet, mattress, pillow, closet or hooks, hangers; Lounge: TV, hi-fi/radio/CD player; Exterior (seasonal): communal picnic furniture, parasol or electric awning, sun loungers, deck-chairs (on demand), barbecue. All equipment is in perfect working order.
Location: a countryside setting, approx. 2km from the local shops (café/restaurant, Post Office, pâtisserie, grocery shop, garage, bric-a-brac, hairdressers, etc.), approx. 10mn by car to the biggest estuary in Europe and its fine, sandy beaches, approx. 23 km to Royan (train station) and to Pons (A10 motorway). The majority of organised activities are available on-site, or within a radius of 30 mn, or, for the visits to the islands and La Rochelle, within 1hr. Tourist office approx. 3km, approx. 1h 30m to Bordeaux or Angoulème.
General conditions of sale
Célivacances offers you the opportunity to spend your holiday in a one of three comfortable, fully furnished, holiday cottages. During your stay your cottage will be exclusively inhabited by singles within the same age group, either single-parent families with their children (single-parent family stays), or by singles without children, according to the type of holiday booked. The idea is to offer an opportunity for singles to take a break from being on their own during their free time, by meeting other singles in a shared accommodation setting, and participating in organised activities.
At least one supervisor will be present during each holiday, regardless of the number of guests. The main roles of the supervisor are to welcome and settle in the guests, to provide information about the program, giving details of the departure times for the various activities each day, (also posted on the notice board in reception) and to accompany the clients to the activities (except the "E" activities, and those organised by the guests themselves).
Célivacances tries hard to meet its customers' every need according to the information they have provided (and tries as far as possible to allocate people to each cottage whose age range is within 15 years of each other). In order to ensure a holiday experience in a communal atmosphere, a minimum of 4 guests are required on site, all age groups combined.
Board
Full board: Varied, quality meals will be provided by Célivacances, from breakfast right through to diner. Drinks are not included, but can be bought from the reception area, however, tea and coffee are freely available in the reception area. Lunch and dinner are prepared by a chef. Once the meals are made, they are ready to be either eaten cold (e.g. cold starters, desserts and ice-cream), or can be reheated. In the spirit of the 'living together' concept of Célivacances, the guests are invited to reheat and eat meals together, along with setting the table and clearing the table afterwards. To this end, a dishwasher is provided for your convenience. Included in the full-board price is a welcoming drink offered on the evening of arrival, all the breakfasts, lunches and diners throughout your stay, with the final meal being the breakfast on the day of departure. All additional meals and/or snacks (e.g. restaurant, ice-creams in town or other) are at the expense of the guests, no reimbursement whatsoever will be given for missed meals. A quality Bordeaux AOC wine might be provided to be shared between the guests, depending on the nature of certain holidays. All additional costs incurred by the guest will be billed to them by the end of the holiday.
Half-board and Accommodation-only holidays can sometimes be offered; in these cases, guests provide and cook their own meals. Half-board includes diner only.
Arrival - Departure - Transport
Each customer must organise their own transport to the site. If requested by the customer, Célivacances will provide directions by road, free of charge. Arrivals time on site should be between 6pm and 7pm, except for holidays where otherwise stated. Departure time is from 9am to 11am. In order to enable the friendly atmosphere of the first evening, where we book-in and welcome the guests, you must arrive at the specified time. If you are not able to get to the site on time, you will not be allowed access until the following morning from 9.30am, and you will not benefit from the first evening. We can help people who want to arrive and leave by car-share, and car-share during the holiday, to organise this by either mail or telephone, free of charge. All expenses of the journeys will be borne by the participants. It is implied that all costs are to be shared between passengers, and Célivacances can communicate these details to the parties concerned. Célivacances cannot be held responsible for any costs incurred in the organisation or carrying out of any car sharing that occurs. Célivacances will not be liable for any transportation, either to or from the site, or during the holiday, that does not form part of an organised event by Célivacances, in order to minimise the cost of the holiday.
Activities
Once the activities organised with the help of Célivacances have been timetabled, activities labelled as "E" (for Economy) are organised and executed between the residents, without the accompaniment of Célivacances. We also offer a supplementary activities service, allowing you to not lose time searching for unknown service providers, finding slots available, or working out how to get there. The booking and associated costs of the activity (accompaniment charges, etc.) are included in the total price of the said activity. Célivacances accompanies their guests to the activity, except for the "E" activities, but it does not provide communal transport as this would increase the cost of the activities, and would restrict the freedom of guests who might like to return at an hour of their choosing. For the same reason, Célivacances does not accompany guests back to the site at the end of the activity. In the interest of fairness, anybody trying to join an activity that they have not booked and paid Célivacances for, risks disrupting the atmosphere of the holiday, which can result in the immediate termination of their holiday. The number and type of activities available depends on the particular program of the holiday chosen and the places available. In order to participate in activities, the customer must confirm the activities chosen on their booking form at the time of booking the holiday. Activities chosen by individuals will be displayed in reception, and must be paid for immediately. Célivacances cannot be held responsible for cancellation, ether in whole or in part, of activities (e.g. land sailing, flights, etc.). Indeed, for safety and comfort reasons, they can be cancelled (inclement weather, technical problems, no flight clearance, force majeure, etc.).
The choice of activities are subject to available places, minimum or maximum, and time of year. In the event of a cancelled activity, Célivacances endeavours to offer an alternative activity, or offers a single refund of up to 20€ per activity. All activities are insured by the activity provider, except where stated otherwise on the activities notice board in reception, for example, the bowling evening, discovering the islands, etc., for which the customer participates at entirely their own risk, and not at the risk of Célivacances. All "E" activities are likewise carried out at the entire risk of the participants, e.g. badminton, pétanque, walks, visits to discover areas, evening disco, etc. Children are the sole responsibility of their parents, even during organised events.
Each participant is alone responsible for checking that no contra-indication exists for them in the taking part in the activity. A medical certificate dated within the last 2 months will be required by the spa, for spa water treatments, specifying that there is no contra-indication in your use of the spa. The heated area is inaccessible to people being treated with antibiotics, or with one or more recent wounds (with or without dressing), with fungal infections, or who are incontinent.
Célivacances can also provide, free of charge, local tourist information. Célivacances can help guests without their own transport, within the confines of car-sharing, with their transport needs to organised activities, subject to availability, and at a cost of €15 per day. A GPS is also available to hire. Car-sharing to the activities that take place external to the site is organised for economical, ecological, and friendliness reasons (costs are shared). Célivacances can provide details of car rental companies, free of charge.
Departure times for the activities must be respected; else you risk being left behind, without any compensation.
"E" activities are offered on the program and anyone can sign up, or cancel, at any time.
Use of amenities and facilities
Singles will be sharing the holiday cottages with other singles. Singles will be allocated to the individual holiday cottages according to their number and age bracket; therefore, people from different age-brackets might be in the same holiday cottage during their stay and this holiday cottage could also be occupied by different age-brackets during other stays. Guests are at liberty to meet guests staying in the other holiday cottages. Célivacances will assign bedrooms; although special rooms can be booked 7 days prior to the beginning of the stay, depending on availability, for an extra fee of approx. 35 €/ night. Célivacances reserves the right to refuse entry to any of their customers on arrival, or during their stay, if they do not fit the description on the booking contract (single, age, male, female, etc.), and/or if the customer's behaviour could cause harm to their housemates (being a nuisance to housemates who then make a complaint, or to the team, causing damage, intolerance, aggressiveness, etc.). Therefore, Célivacances reserves the right to put an end to a participant's stay without any advance warning, compensation or refund. Célivacances makes available to the housemates a kitty for the possible communal purchases (alcoholic beverages, marshmallows for the barbecue, etc.). The cleaning and hygiene products (washing-up liquid, sponges, toilet paper, air freshener, liquid soap, tea towels) are supplied by Célivacaces Djerba in sufficient quantities for your stay. Any extras must be paid for by the customer. The customer is responsible to pay the replacement value of any damages or breakages incurred, by the end of their stay. Within the original and friendly framework of Célivacances, maintenance of the holiday cottages must be undertaken by the residents, using the equipment and cleaning products provided by Célivacances. The customer agrees to leave the premises clean and tidy on departure. Célivacances cannot be held responsible for an imbalance in the ratio of male to female guests, and to the consequent dissatisfaction, if any, of a customer, owing to that ratio. Similarly, Célivacances does everything in its power to ensure the requests of the customer are fulfilled, with regard to age groups of house mates. However, Célivacances cannot be held respoonsible for the distribution male to female ratios nor the distribution of ages. Third party letting is not permitted without the prior consent of Célivacances. The Célivacances booking does not include bed linen (90 x 190cm), nor towels. If these items are forgotten by the customer they can be rented from Célivacances: a bed linen pack, comprising fitted sheet, duvet cover and pillow case, for a small fee of 20€ per stay; and a towel pack, comprising bath towl, flannel and hand towel, for the small fee of 5€ per stay. It is strictly forbidden to sleep on the mattress, pillow or duvet without appropriate bed linen.
Pets
Out of respect to the other house mates (allergy, nuisance, etc.), animals are strictly forbidden in the holiday cottages. The presence of any pets will lead to an immediate breach and termination of contract, without any recourse to refund or compensation.
Specific terms and conditions
Célivacances reserves the right to cancel a holiday owing to insufficient participants (to make the holiday viable in its goals of offering a friendly, communal atmosphere), at least 7 days before the arrival of the customers. In this case, Célivacances can offer an alternative holiday, or a full refund, paid within 30 days. Célivacances cannot be held responsible for other customers cancelling their booking, within 7 days of the start of the holiday, and thereby rendering the holiday potentially under-quota. Any curtailed stay or unused services will not be reimbursed. Under no circumstances can Célivacances be held liable for indirect damages suffered by the customer, such as unhappiness due to their dissatisfaction. Célivacances cannot be held responsible for partial or non fulfilment of the contract when it is the fault of the customer, or due to unpredictable or insurmountable problems, or due to people with no bearing on the foreseen services provided in the contract, or in the event of "force majeure". 'Force majeur' includes, in addition to events that are usually accepted by case law courts and French tribunals, unforeseen cases of: partial or total strikes (internal or external to the company), bad weather, interruptions of transport and supply (whatever the reasons), earthquakes, fire, storms, flood, water damage, by order of the government, or other disasters. Célivacances accepts no liability for any damages, theft, loss of suitcases, personal belongings, purchases or other goods that the customer purchased or acquired. A safety deposit box is available free of charge on the day of arrival (for storage of keys, jewellery, passports, etc.) with an inventory of items held, which must be signed for when being returned to you at the end of the holiday.
Payment terms
By booking their stay, each client has agreed to the general terms and conditions. The information conveyed on the website and the other means of communication can be subject to amendments. Taxes are included in the price. Flights, additional activities outside of the program, and all other personal spending incurred during the holiday are NOT included in the price (window-shopping, casino, etc.). Célivacances reserves the right to change its fees, schedules and programs throughout the year. Nevertheless, any booking contract that has been confirmed (payment made) before the increase/decrease of fees will not be subject to any change of fees. The pre-booking will be completed as soon as Célivacances have received the fully completed booking contract, completed on page 2, and confirmed by the payment of the 25% deposit of the full cost of the holiday to Célivacances. This reservation will only be confirmed on receipt of this deposit by Célivacances. The remaining balance must be paid no later than 15 days before the start date of the holiday. In the event of unpaid amounts to Célivacances within the given times above, your booking will be considered as cancelled, and we will not be held responsible for reminding you to make the payment. No compensations or refund of the paid deposits can be made.
At certain times, Célivacances can advertise holidays at preferential rates; however, the usual fees can be reapplied at anytime. Célivacances will not refund any difference in price. Célivacances gift vouchers, credits or discounts are non-reimbursable. Gift vouchers and credits are valid for 12 months. Please note that in order to avoid bounced cheques etc., Célivacances requires that all payments for additional activities, gifts, etc., be made on site, and that all payments made within 15 days of the start of the holiday must be made in cash, by traveller's cheques, or by bank card.
Cancellation
In case of cancellation of the booking by the customer, whatever the reason, the deposit will be retained by Célivacances. In all cases, an additional €25 administration fee will be charged. V0309.
Settlement of legal disputes
The present general terms and conditions are subject to French law. When selecting a translation strategy for legal texts, the French text prevails over the English one in the case of any discrepancy.